please.
tell. them. all.  theoceanwaits. follow.
3 tags
music i like please do follow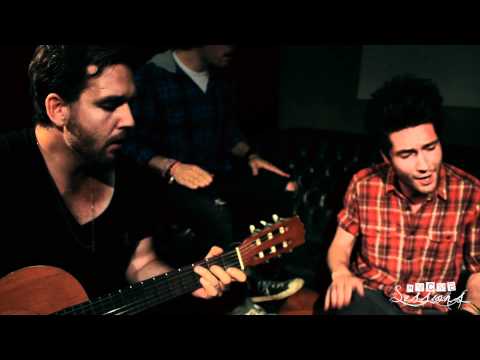 The Obligations of #Kony2012
adrieldiaz: I am obliged, since I am online and generally a caring person, to tell you to support Kony 2012 and stop the atrocities of Joseph Kony.   I am obliged, since I am dedicated to education, discernment, and sustainable initiatives, to tell you that Kony 2012 is more hype than help. I am obliged, since I am trying to have a tender heart and resist cynicism, to tell you to stop picking...
I was born with a heart of stone.
until you came along and broke my throne.
"For I the LORD do not change; therefore you, O children of Jacob, are not..."
– Malachi 3:6
1 tag
Patient Prayer
brandonneil: I find myself impatient with God. Prayer seems to take on a hastiness that can only be centered around my life. Why is it that I demand that God work instantly in my daily prayer?  So often I find myself pleading and arguing my case instead of humbly lifting up my concerns knowing that the almighty and sovereign God has a will and a timing for everything. Little do I ever allow...
BELOVED REMEMBER
You are God's child  John 1:12 You are a friend of Jesus John 15:15 You have been justified   Romans 5:1 You've been united with the Lord and are one with him in Spirit   1 Corinthians 6:17 You've been bought with a price…you belong to God  1 Corinthians 6:19-20 You're a member of Christ's body  1 Corinthians 12:27 You've been chosen by God and adopted as his child  Ephesians 1:3-8 You've been...
1 tag
Watch
"O God, I have tasted Thy goodness, and it has both satisfied me and made me..."
– A. W. Tozer
1 tag
"Search me, O God, And know my heart today; Try me, O Savior, Know my..."
– James Edwin Orr
sometimes when you try to dig too deep you end up...
"O pray earnestly for it, and for more of it. The great idol self must be..."
– William Romaine
JESUS
i am yours.
JESUS
thank you.
"Grant, O Lord my God, that I may never fall away in success or in failure; ..."
– St. Thomas Aquinas
"And because you are sons, God has sent the Spirit of his Son into our hearts,..."
– Galatians 4:6-7
"If the LORD had not been my help, my soul would soon have lived in the land..."
– Psalm 94:17-19
Watch
"The Christian who thus walks in the Spirit will keep discovering that nothing in..."
– Keep In Step with the Spirit, J.I. Packer (via:chanteee)
Jesus
take my heart today. you are everything. I stand in your victory.
Watch
zach-rose: Hawaiii House Warming Party 
1 tag
"God is so vastly wonderful, so utterly and completely delightful that He can,..."
– AW Tozer- The Pursuit of God (via zach-rose)
"I know I should watch my meditation. It is important to guard my thoughts...."
– Paul Tripp
"Nevertheless let it never be said of us, that we are dreaming about the future..."
– C.H. Spurgeon
1 tag
"Not that I have already obtained this or am already perfect, but I press on to..."
– Phil 3:12  (via zach-rose)
The King of Glory & of Grace
oh LORD, help me adore thee.
3 tags